Скидка до 30% при покупке 10 штук СЕЙЧАС: Отправка в течение 5 дней!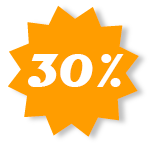 Стандартные ветровые стекла, индивидуальные ветровые стекла 'Schulz', Deadcat, Flags и аксессуары для всех типов микрофонов
ветровые стекла смартфона
Windscreen for Smartphone Microphone
Our Windshield, Windscreens are specifically designed to reduce the wind noise interference at low frequencies that often occurs when using a microphone or camcorders. It can effectively block these noises without compromising any of its other features and functions, while also providing a great aesthetic look in multiple colors compatible with almost all Smartphones like iPhone or any Android! Our product is crafted from premium materials here in Germany for quality assurance – get your accessories today and send us your feedback!