Custom Microphone Covers 'Schulz'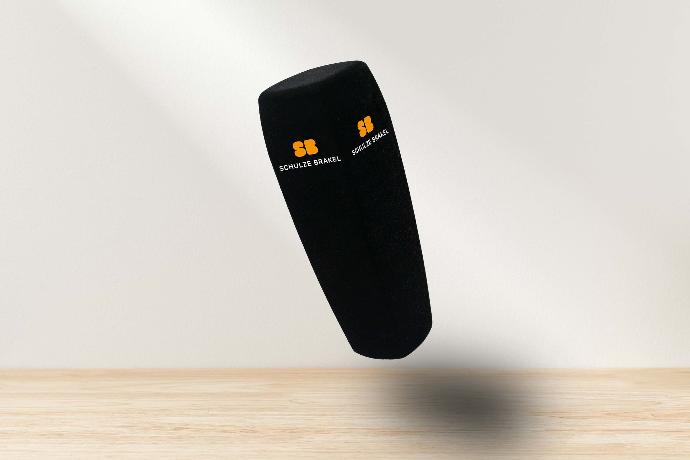 The original "Schulz" is your face to the audience . Great for advertising purposes for your company. Made from SchulzFoam there is virtually no impact on the sound quality while reducing windnoise and plop sounds . The custom mic foam cover SchulzFoam with >99% open pores is the heart of the product which makes it incredibly resistant against damaging effects of moisture and UV light.
To further improve the look of our custom mic covers offer the option to "flock" the surface . This in-house process results in a more brilliant appearance and a longer durability of the colors.
Our virtually unlimited choice of flock colors helps you to maintain any aspect of your corporate design on your custom microphone sleeve.
There are no limits to your wishes with our huge number of shapes, colors and printing options.
When it comes to Channel Identity in broadcasting, the brand logo is a very important asset and has to be prominent on- and off-screen. Your logo is a way of presenting your identity and to make people remember your brand. By using a printed logo on foam windshields, you're using a very handy and impactful eyecatcher. The Schulz Foam used in our products eliminates wind noise and plopping sounds on its surface structure to preserve top-notch sound quality. It's also tested incredibly durable against moisture and UV light damage due to its >99% open pores.
We understand the importance of maintaining a corporate identity as a broadcaster, which is why we offer the flocked windshields for your microphones with your unique logo design. Our in-house production not only maintains brighter saturated color appearances, but also UV-safe colors that last longer.
From virtually unlimited color choices to help you maintain any aspect of your design elements, to an extensive variety of shapes for customized microphone sponge shapes, there are no limits in design with our microphone logo design service.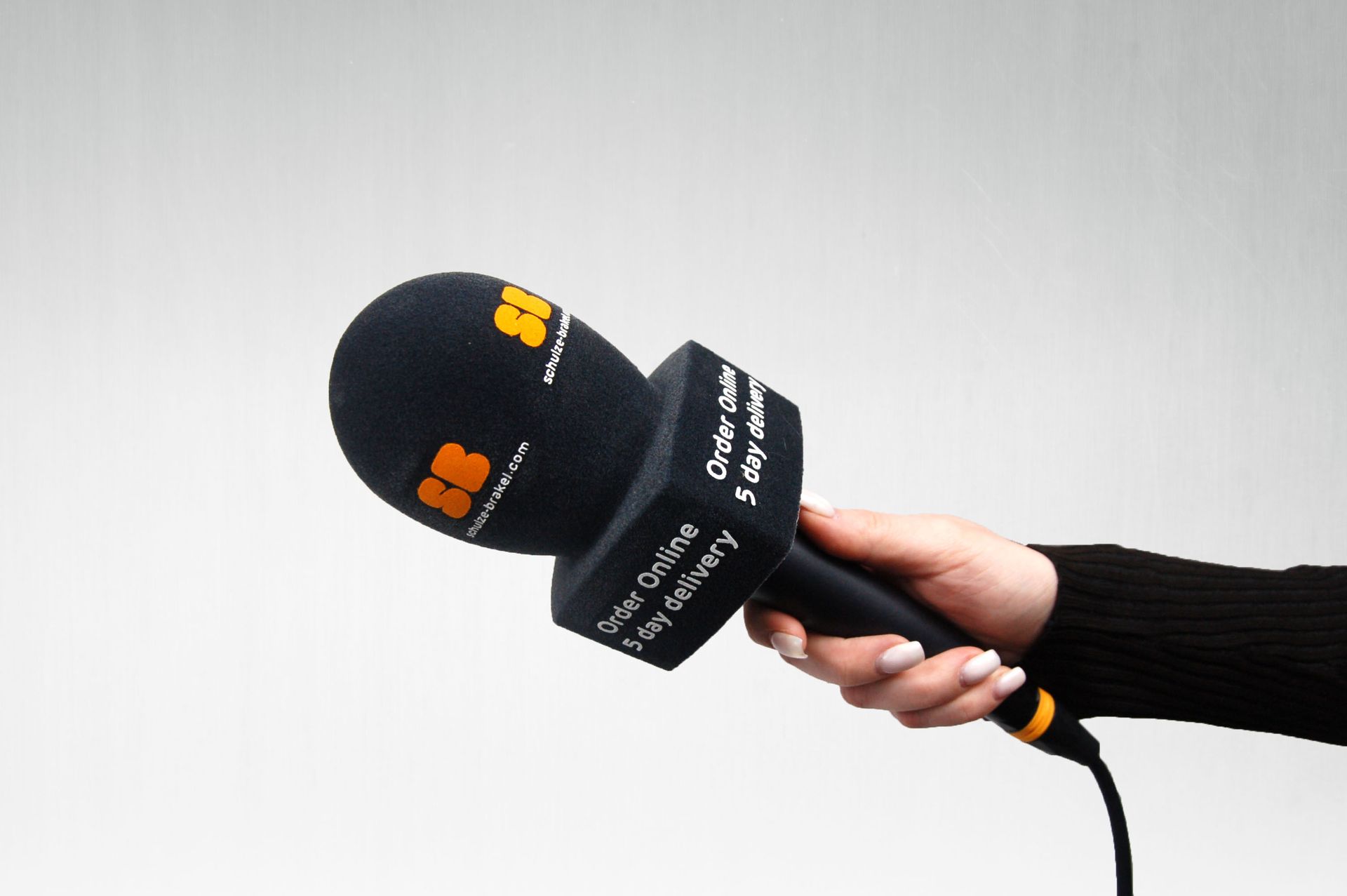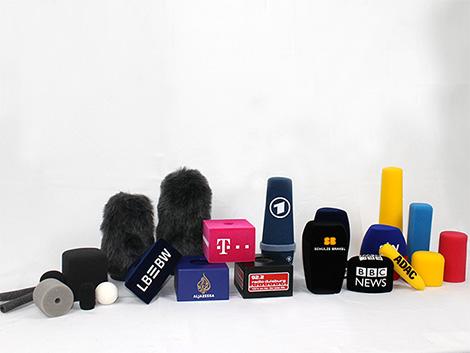 Who uses custom microphone covers with logo?
Our custom microphone covers Schulz is our best-selling product, made in Germany, and the standard on the European market. We can produce any logo for our customers in any color they desire (Pantone, HKS, RAL). A flocked surface creates a look and feel, that conveys quality and commitment.
The "Schulz" branded microphone covers is used for interviews with celebrities and famous people in a variety of broadcasting formats, from sports to politics. You name the sport, and we've probably had someone interviewed with it — winners of football games, horse races, olympics, winter sports competitions, boxing matches … heck, even Formula 1 motorists! Not to mention that our top-quality audio foam products are used by pilots in airplanes all over the world.
In addition to our standard sound insulation custom mic windscreen, we also offer foil-welded ear cushions, noise protection earphones, and high-quality ear cushions for superior sound applications.
We quality-check every single Schulz several times on our assembly lines, and are proud to be ISO 9001-certified.
Improve your sound with the custom microphone covers "Schulz"
Because of its wide array of purposes, foam is a wonderful material for custom microphone covers that we have decided to utilize for improving the sound quality of hand microphones and other types at Schulze Brakel.


Find Peace of mind as a sound technician
Our custom microphone covers wind and plop-noise to reducing unpleasant frequencies or cancelling rattling noise, there are many applications for foam in regard to sound improvement. And because every application is a different challenge, our team of experienced specialists will take your project on board and work with you closely to develop the perfect solution customized specifically for you and your needs.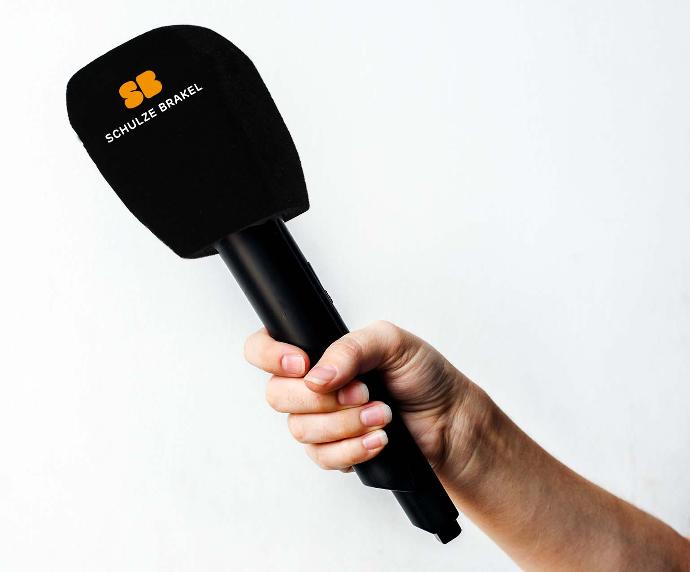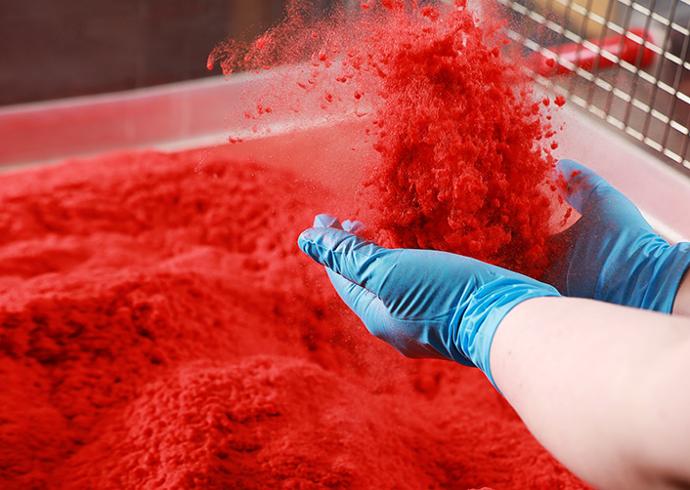 Fast, high-quality, eco-friendly printing for custom microphone covers
We design, print, and apply all logos on our custom microphone covers, which enables us to be spot-on, when it comes to speed, quality, and meeting all customer expectations.
Being eco-friendly is important to us. We use quality foam from German manufacturers in all of our products, and we recycle any production scraps so that nothing goes to waste. Our production processes are free of toxic fumes or byproducts, making it safe for the environment.
Our 30-day money-back guarantee is a testament to how confident we are that you will love our print on foam microphone windshield.
Get started with our services at Schulze-Brakel and take profit from years of Experience in custom mic covers
SchulzeFoam works to eliminate safe wind- and plop noises, so you can have an unadulterated sound. It is available for any kind of microphone, and can be customized according to your request in terms of shape, color, and surface. You can also choose to print with your logo on the flocked surface, which has a brilliant appearance and long durability of colors.